TEAM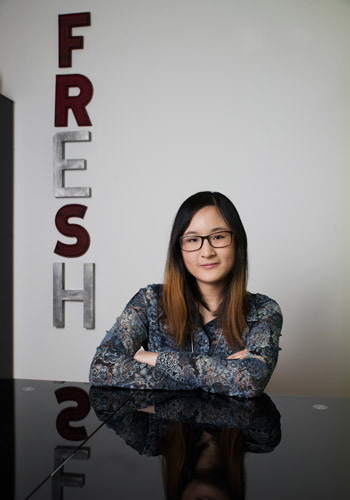 Christine Chiou
Designer
With a deep passion for experimentation, typography and print design, Christine brings to Fresh a well-rounded expertise gleaned from her background in graphic design (with a Masters of Design from York University) and communications technology (thanks to a joint specialization in Visual Culture and Communications at University of Toronto Mississauga and Sheridan College). She enjoys making discoveries through the design process and creating opportunities to explore her limits. Christine is driven by her curiosity to learn new things and seek the unconventional, and always aims to achieve a sense of creative flexibility through the conceptualization and design aesthetic of her work.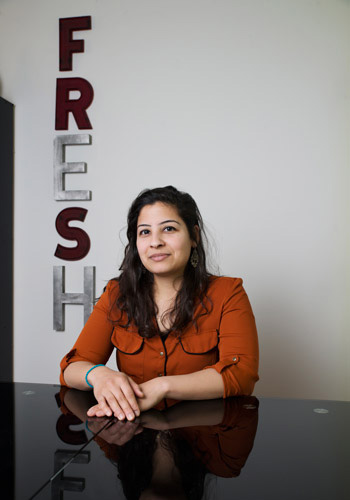 ayesha ijaz
Designer
A dedicated graphic designer with a passion for all things creative, Ayesha brings design experience from a Bachelor in Design degree at OCAD U, four years as a professional designer, and her personal interests in lettering, typography and photography. She loves travelling, seeking out adventures and exploring new places around Toronto. Also a lover of food, she is constantly looking for new places to try and new cuisines to indulge in. She believes inspiration is key to creativity, and that "one should aim to find inspiration in all aspects of life, and keep exploring individual interests and passions."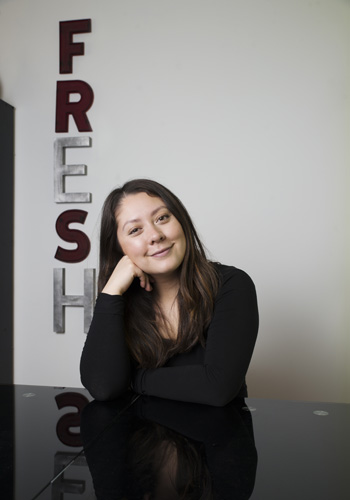 Stefanie Neves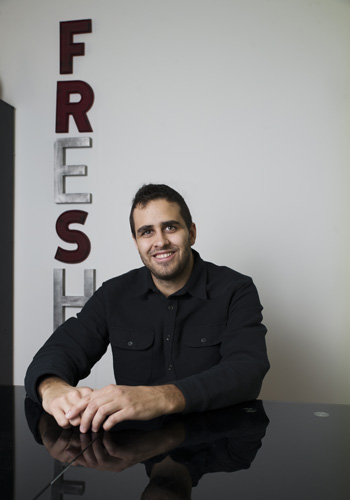 Ethan Horst Mitchell
Stef + Ethan
Photographers
This team has been collaborating since they worked together on assignments while at Sheridan College's Bachelor of Photography program. It was an organic progression to where they work as a team: sometimes shooting at the same time, and sometimes with one of them behind the camera and the other working behind the scenes.

Their photography styles are similar but with different perspectives, and they constantly push each other to create in unique ways. Stef, who is 'completely Type A,' searches for beauty in disconnection, often shooting when it is least expected. Ethan, who is more laid-back and technical, is strongly influenced by his surroundings and enjoys shooting people in their everyday, natural environments.